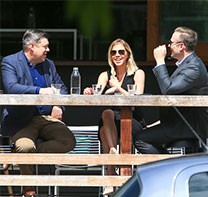 Don't like your advisor or not sure if they're doing what they should be doing? Anthony knows what they should be doing, how they should be doing it and what you should be paying for it.
One of the issues many people face in business is not knowing if the advice they are paying for from their professional advisors is good, bad or otherwise. Anthony can help clarify this. Business owners need to spend their time working on their businesses and they don't have the time or the desire to become experts in various facets of professional services.
Anthony has seen numerous situations where business owners have mistakenly thought that their advisors were across everything only to find out that there was flawed advice being given, opportunities for financial gain completely missed and their affairs being generally mismanaged. The scary thing about this is that in most of these situations the problems have resulted from interactions with people who are seen to be very senior experts in their fields, occupying senior positions in well regarded organisations.
Anthony has been able to review what has (or hasn't) been done, work with his partners to rectify the situation and then set them on a course to success.
Anthony has over twenty-five years experience in professional services and has occupied senior positions within boutique, mid-tier and Big 4 firms and as a result of this he knows the people and firms that know what they are talking about and can get the right result for you regardless of what stage you are in your business life.
This experience extends to the following fields:
– Accounting
– Legal
– Banking and Finance
– Specialist Services
– Marketing and Public Relations
– Human Resources and Recruitment
You need to make an appointment with Anthony to discuss your experiences and assess if you need to consider your options or to at least get a second opinion. The worst thing that can happen is that you find that everything is OK!
Get in touch today to discuss how Anthony can Raise The Roof on your business.