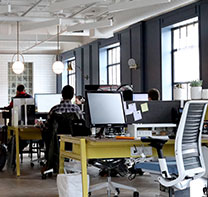 Are you concerned your business is not going in the right direction?
Do you have the right people in your corner to get you to where you need to be?
Do you want to Raise The Roof on your business and life?
Anthony has over twenty-five years experience as a business owner and business advisor. During this period he has looked at thousands of businesses from both sides of the desk. As a result of this he knows the "secret sauce", the difference between the DNA of a successful business and a failing business.
Anthony knows business and has the ability to look at things from a different perspective and can and will identify what needs to be done to get your business and your life back on track. Many traditional consultants will simply look at numbers and bore you to tears with KPIs, graphs, spreadsheets and over analysis of historical information – akin to driving a car in reverse, looking into the rear vision mirror.
Anthony surrounds himself with successful people who are at the top of the tree in their industries. When you are dealing with him you are guaranteed to be able to jump the queue to access these experts which gives you a further advantage over your competitors.
If you are trying to become successful in sport you need to surround yourself with coaches and a team of the highest calibre. A real contender in the world of boxing is not going to get where he needs to go relying on the advice of a boxercise instructor. Business is no different, you need the best to be the best.
Get in touch with Anthony to discuss where you want to go and how he can assist you in getting there!
Get in touch today to discuss how Anthony can Raise The Roof on your business.