I'm your designated mentor. Let's go to lunch.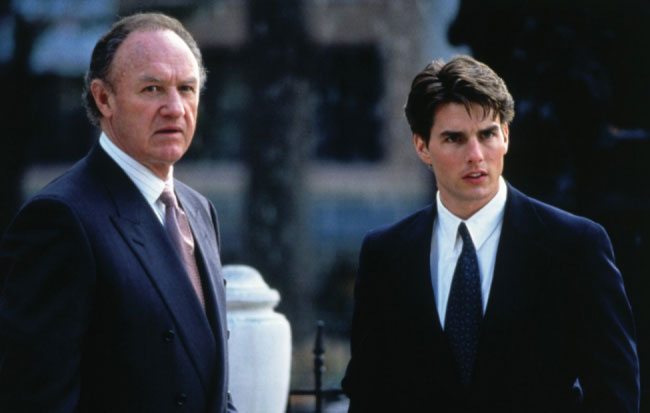 Gene Hackman's first line in The Firm was "I'm Avery Tolar, your designated mentor. Let's go to lunch." It covers two of my favourite aspects of being involved with business – Mentoring and Lunch! I often combine the two!
I have given a lot of thought to all things mentoring in the past couple of weeks after having lunch with a mentor of mine who can take most of credit for the way in which I have evolved as a person and businessman.
Mentoring and being mentored is one of the most important aspects of life. It is where knowledge is exchanged and transferred, stories told and retold and legacies grown and retained.
Similarly, my experience with mentoring up and comers is equally rewarding and I am proud to have had a part to play in the development and career and business progression of some outstanding people.
Here are my top ten things you need to be mindful of when undergoing
Why do you need a mentor?
What are you looking to achieve? What assistance do you need? Are there specific skills that you need to acquire or enhance?
What are your objectives?
With all relationships you need to assess your progress periodically. Through periodic assessment you can modify and refocus to ensure you are getting the best results.
Look inside and outside your network for the right person
You need to select the right person for you. One of my mentors has challenged me in the past by saying that certain goals I have set myself may be too lofty. He knows that this spurs me on and I will stop at nothing to ensure I achieve them. This works for me but it probably wouldn't work for others. When I want to achieve something big, I consult this guy!
Have multiple mentors
Mentors are not a "one size fits all" proposition and have strengths and weaknesses like all other people. If you need mentoring in more than one area then you need to consult experts in each of these areas.
What gets scheduled gets done.
Put it in the diary and make it happen.
Build rapport and manage expectations
Your mentor is there to pass on their experience and expertise to you. If they give you something to do then you need to ensure that you deliver. If they feel that you are not living up to their expectations or not trying their enthusiasm will naturally fade.
Learn from your mentor
Focus on the attributes in your mentor that
Be conscious of your mentor's time
You need to be conscious that your mentor has their own business to run as well as family and life to attend to. Be respectful of their time, you can't expect them to drop everything and be at your beck and call every time you need something. Stick to the schedule.
Be thankful
Your mentor is more than likely going to provide you with more value, more contacts and more opportunities than you are going to provide them. For this you need to express your thanks and appreciate what they are doing for you.
Do different things together.
When you are being mentored it is your job to absorb as much information as possible.
That's my take on it.
I'd like to thank the people that have taken their time to provide me with guidance and also thank those who have chosen me to give them the same.
I connect you to the people you need to be connected with!
AT
Get in touch today to discuss how Anthony can Raise The Roof on your business.